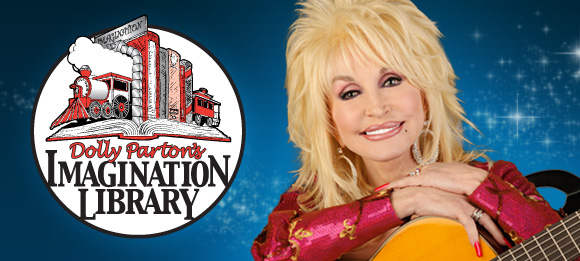 Dolly Parton began her Imagination Library program in 1996 to provide books to all of the young children in her hometown in East Tennessee. Dolly wanted to foster a love of reading among her county's preschool children and their families. The Imagination Library was so successful, that it is now an international program.
The Stanly County Partnership for Children is the local champion of Dolly Parton's Imagination Library, available at no cost to children in Stanly County under the age of five. Each child enrolled in the program will receive one age-appropriate book per month until his/her fifth birthday.
If you wish to enroll your child in the Imagination Library, click on this downloadable registration form, visit the Stanly County Partnership for Children, or register online on the Dolly Parton Imagination Library website. If you complete the downloadable registration form, please return it to our office at the address below or mail it to the address listed below.
Thank you!
Stanly County Partnership For Children
Stanly County Commons
1000 N. First Street, Suite 8
Albemarle, NC
Mailing address:
SCPC
Post Office Box 2165
Albemarle, NC 28002